This was my midterm for Piecing It Together. I created a layered illustration using the artwork from a videogame character. It turned out well despite having some issues with alignment of the sheets.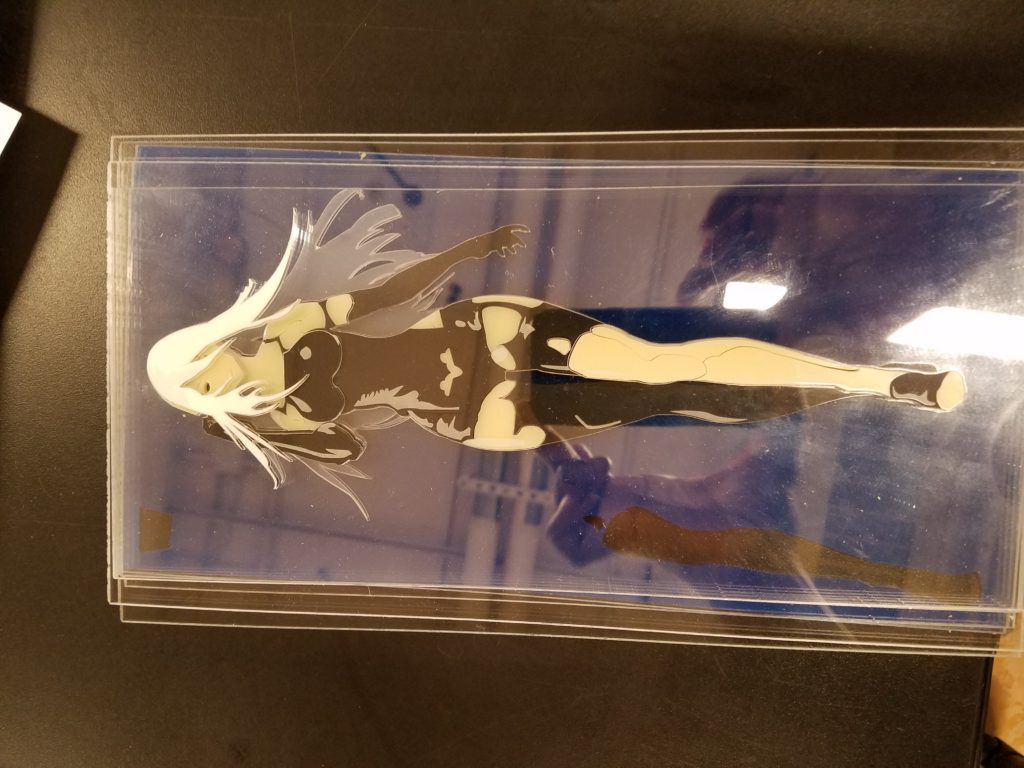 I decided to continue with this method for my final but using my own art and resolving some issues like alignment and being able to easily display the work.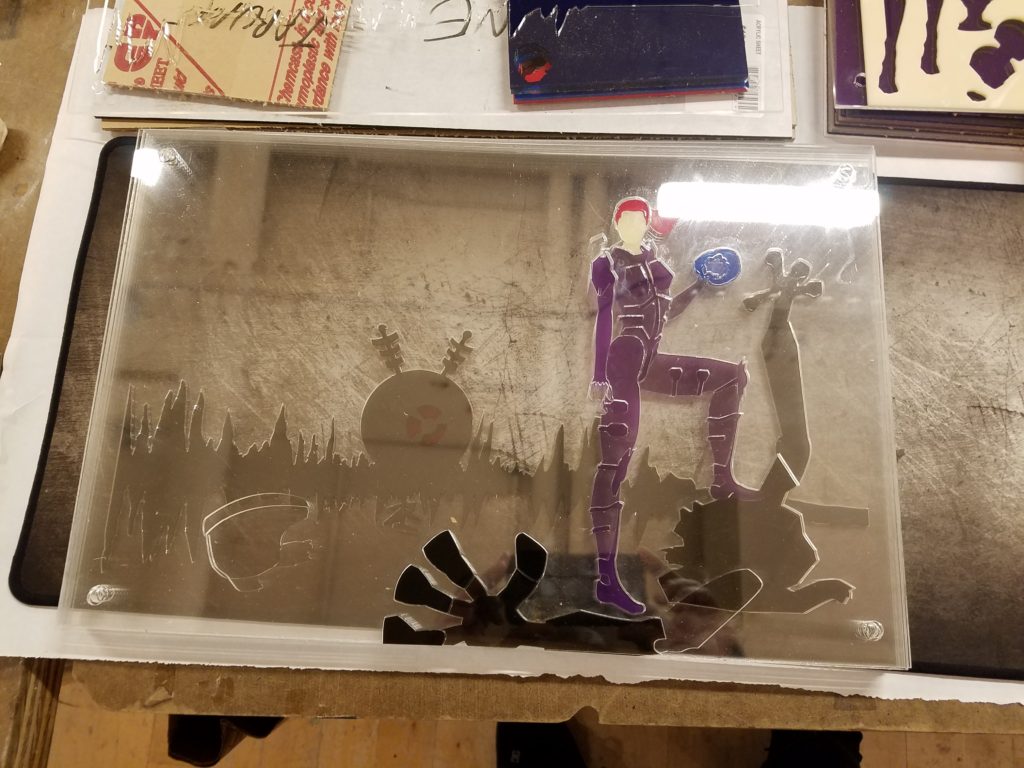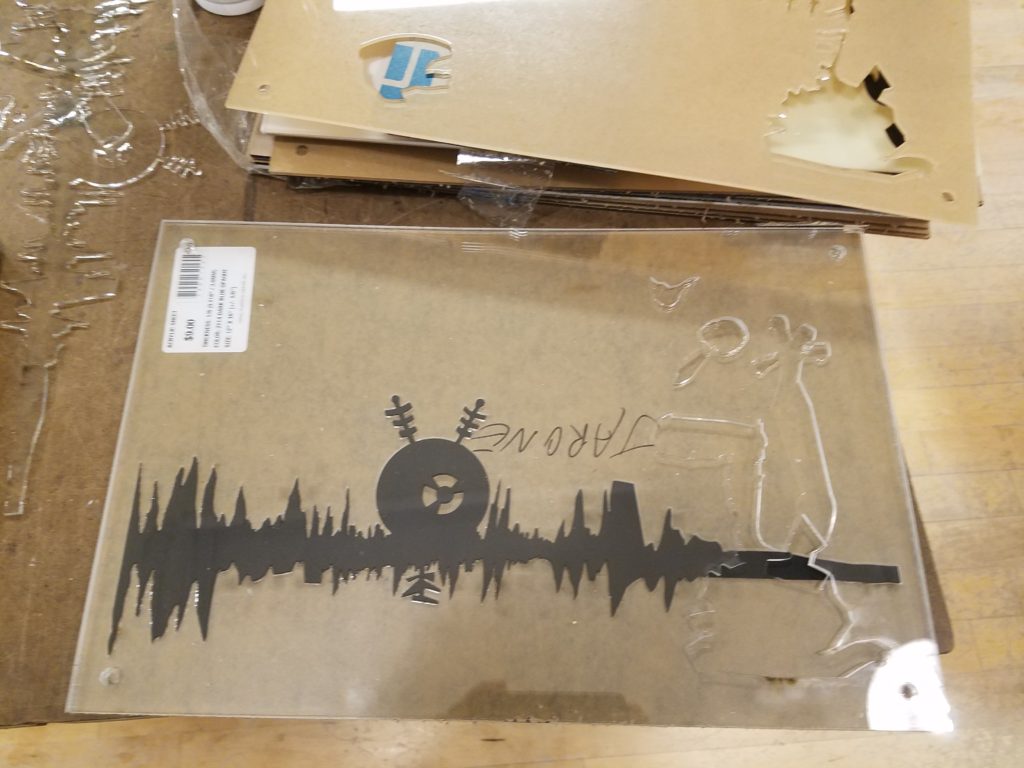 My solution was to make sure every artboard can easily be related to eachother. By creating holes near each corner, I can make sure all the paths are aligned and also a washer, nut and bolt combo to keep the piece together at the same time.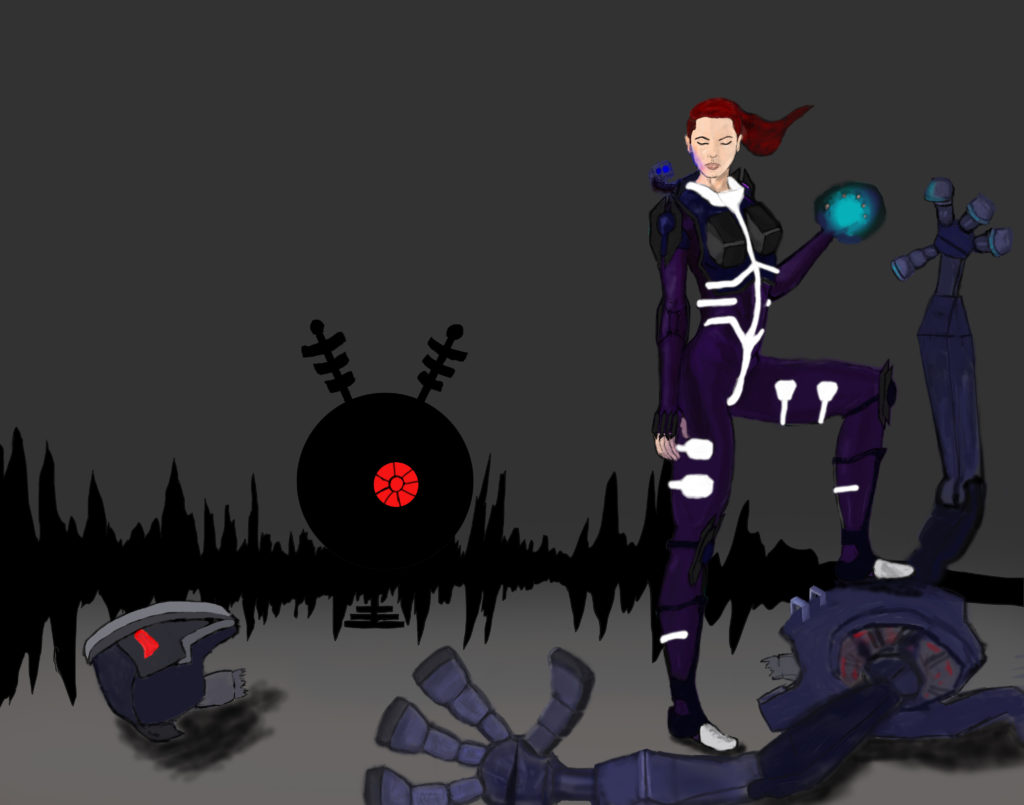 I used a digital painting I made for the final. Among a lot of the feedback Eric gave, he recommended using a light source for the final. So I plan on attaching LED strips to the edges for some dynamic lighting using an Arduino and touch sensor.
Longer explanation than submission.
I am confident I will be able to finish and put fine touches on this by next week.